Your weekly fact check + news on product launch!
11th of November - November 18th, 2022
#Update
Every hour we gather fact-checks from the whole world in 40 different languages. Our goal is to make sure you never miss out on important information, which is why we are soon launching a service where you can monitor the latest false news and fact-check yourself!
Interested? Reach out to info@factiverse.no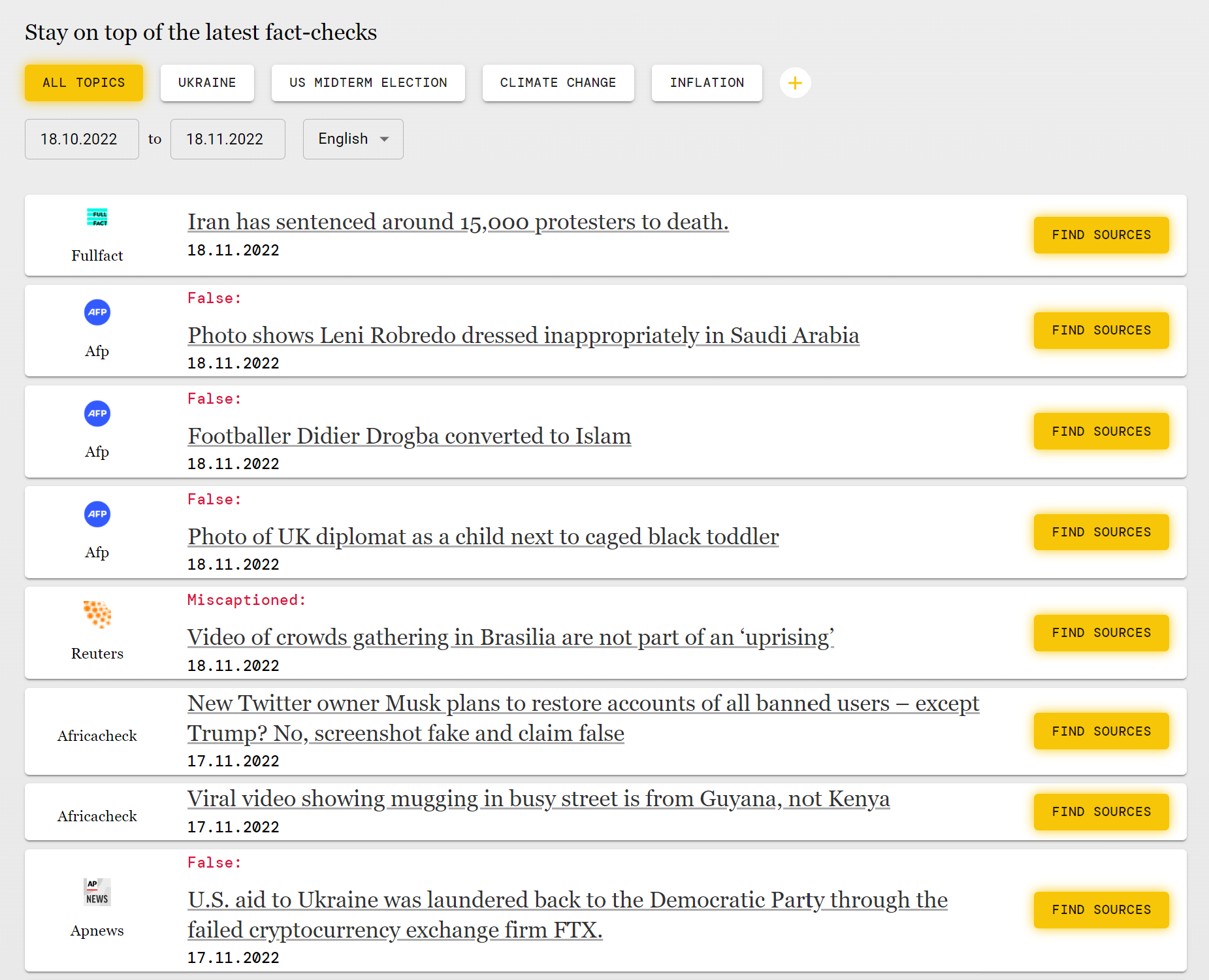 #What is new?
Just one hour ago, Reuters Fact Check debunked a claim on false videos showing an uprising against the result of the October election. However, the social media video of crowds gathered dates back to September (before the election) and is therefore unrelated to the election result (see here ).
#COP27
Today is the last day of the Conference of the Parties of the UNFCCC (COP 27). Here are false facts that have been debunked on climate change.
False: Average Antarctic temperature would have to rise 100 degrees to melt ice. According to NASA, Antarctica has lost roughly 150 billion metric tons of ice each year since 2002. However, a false image spreads on social media claiming that conditions in Antarctica would have to change dramatically for any ice to be lost. USA Today classifies the claim as false. AAP Factcheck also debunks a similar claim about ice in Antarctica - read more
False: Biden says there is no climate problem. A speech by US President Joe Biden on the 4th of November recently gained traction after his appearance at COP27 this week. He is quoted saying: "There is no climate problem." But according to AFP Factcheck, the posts are missing context; a transcript of Biden's full remarks indicates he was sarcastic and made serious comments on climate change. Here is also Politifact debunking this.
#Ukraine
The situation escalated this week between Russia and Ukraine when missiles killed two people on the Polish border. False :On 16th November a viral clip has been shared showing Ukrainian troops attacking Russian tanks with US-made Javelin anti-tank missiles. The video, however, is in fact footage from the video game called ARMA 3 and does not show actual combat in Ukraine. According to AFP Fact-check it is not the first time a game video is mistaken for a real life footage - Read more.
False: U.S. aid to Ukraine was laundered back to the Democratic Party through the failed cryptocurrency exchange firm FTX. However, AP News Factcheck explains that according to the country's Ministry of Digital Transformation, the Ukrainian government has not invested nor stored money in FTX. These claims misrepresent a short-term initiative in Ukraine that used FTX to convert cryptocurrency donations for the war effort into government-issued currency.
Nei, dette bildet viser ikke den frigitte ukrainske krigsfangen Orest. Lørdag 12. november gikk et bilde av en rygg med hakekors rispet inn viralt på nett. Bildet skulle vise en nylig frigitt ukrainsk kriger, som angivelig heter Orest. Faktisk Verifiserbar kan ikke stadfeste når, hvor eller i hvilken kontekst bildet opprinnelig er tatt. Men bildet viser ikke Orest som har vært fanget og mishandlet av russiske soldater. De slår fast dette bildet er gammelt, og ikke viser den ukrainske krigsfangen Orest. Det har blitt brukt mange ganger, blant annet av en tidligere norsk forsvarstopp - les mer.
#Twitter
False: Elon Musk States Intention to Restore Every Banned Twitter Account, 'Except For Donald Trump'. It turned out to be a false screenshot made look like an article by the New York Times. The text below quotes Musk: "It may seem petty but I just don't like him." Read more at AfricaCheck.
#Most bizarre
This week's most bizarre false article is: "European royals killing naked children for fun at hunting parties". Politifact did try to find more information or any evidence of this, but in the end classified the claim as Pants on fire!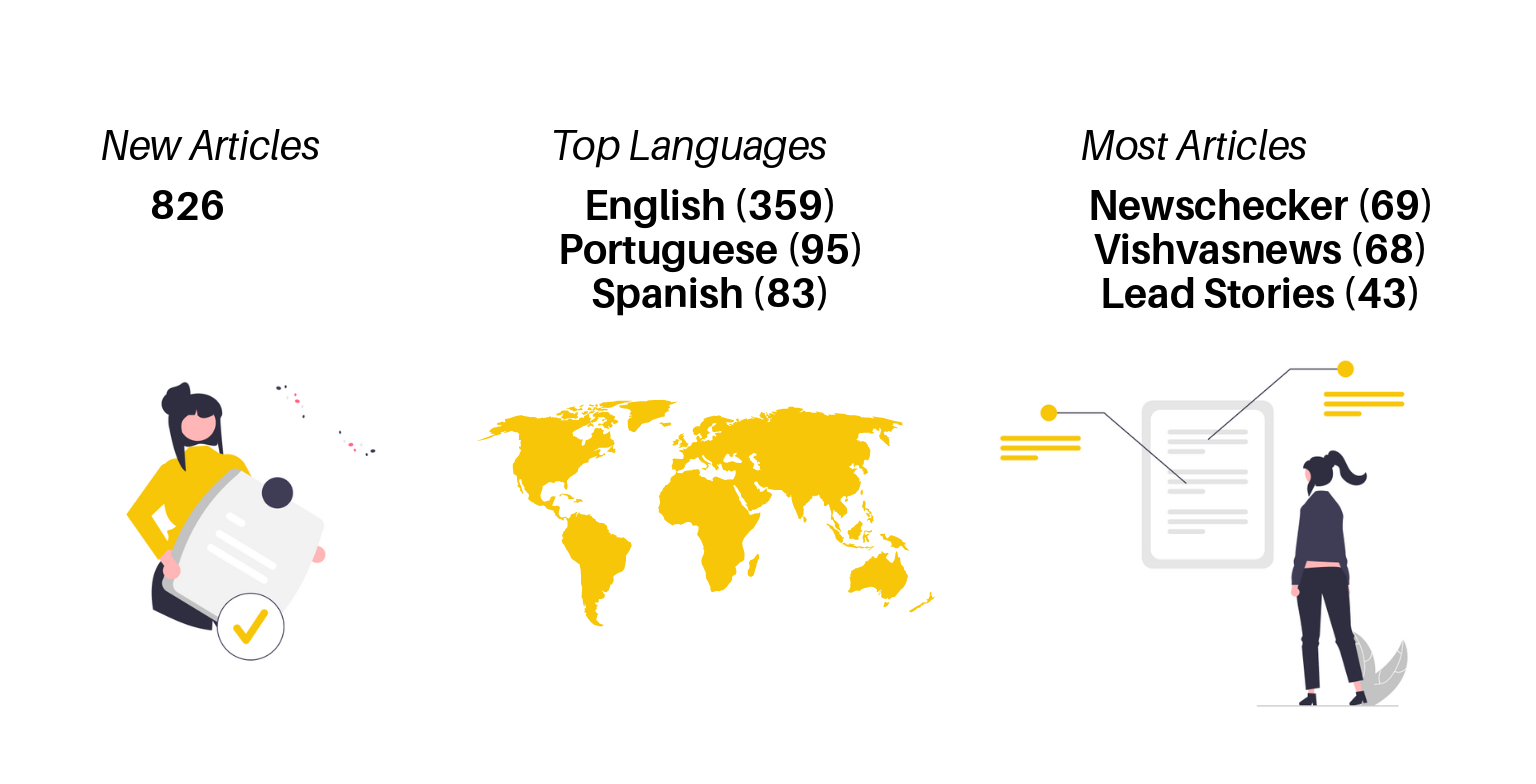 Our Why
The spread of misinformation and disinformation has implications for democracies, businesses, and security. At Factiverse, we provide clarity in a world where false information thrives. We are happiest when our users get an overview and make informed decisions for a more impactful and sustainable future. We are soon launching new products so follow us on Linkedin and Twitter or reach out to info@factiverse.no!
Have a great weekend!